Wagering Requirements
The joy of a hefty casino bonus is global. Online casinos have a tonne of fantastic deals available, such as matching deposits and free spins. However, the majority of bonuses have conditions attached, typically in the form of wagering requirements, which no casino player enjoys hearing. But what are wagering requirements specifically, how do they operate, and why are they significant? You can find all the information you need in our wagering requirement guide.
Always read the fine print while looking at casino bonuses to make sure you're getting the best offer for your playing preferences and financial situation. In fact, minimal wagering requirements might make a tiny bonus more alluring than a much larger one for some people, proving that the greatest bonus isn't always the best. Let's examine the reasons behind this.
What Are Wagering Requirements?
The number of times you must bet your whole bonus sum before you can withdraw any wins is shown by the wagering requirements, commonly referred to as playthrough requirements. Some casinos require you to wager both your deposit and the bonus, which means you'll need to play much more before you can choose to cash out your profits.
This can make it challenging to actually convert any of your online casino bonuses into withdrawable funds, as you can expect.
The exact requirements vary between online casinos and even within specific promotions, but it's very typical to see wagering requirements of 35x–45x your bonus amounts for bonuses, but this can go up to 60x for some offers. Your bonus funds (and frequently any associated winnings) will be forfeited if you are unable to meet the playthrough requirements within the allotted time frame.
How Do Wagering Requirements Work?
Take the example of a £100 bonus with a 35x wagering requirement. This implies that before you can collect any returns, you must gamble for £3,500. Sounds easy, doesn't it? There are some additional things that could affect how quickly you can meet these wagering criteria, though:
Game Weightings
You might want to reconsider your plan if you intend to fulfil the wagering criteria by using your blackjack or poker skills. Your wagers on casino games won't all contribute equally to meeting the wagering requirements.
Since most games typically count 100%, this shouldn't be too problematic if slots are your thing. However, the percentages for table games, roulette, and video poker are typically between 10 and 20 percent, and some casinos don't even accept bets on some games.
Let's say you received a bonus of £100, and the wagering requirement is 25 times that amount, or £2,500. If blackjack only counts toward 10% of the required wagers, only 10% of every £100 you wager will count toward the £2,500 minimum. In other words, getting there will require playing a lot of blackjack.
Time Limits
There are time restrictions for both claiming and using casino bonuses, as well as for meeting the wagering requirements. You can be pressed for time to complete it because playthrough requirements frequently call for significant wagering. The time frames differ significantly between websites; some give you a week, while others give you 30 days. Read the Ts & Cs thoroughly to prevent any unpleasant surprises.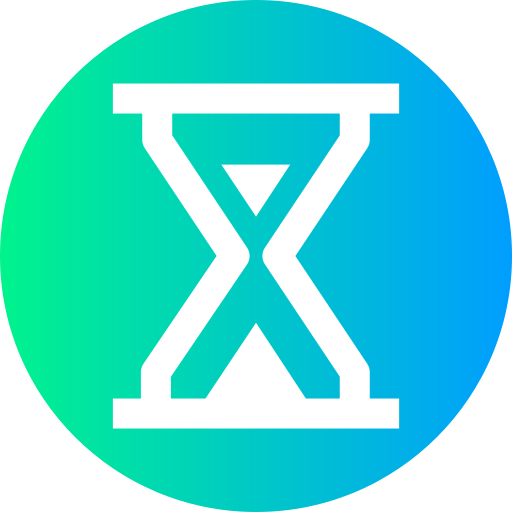 Low Wagering Casino Bonuses
Every online casino bonus won't come with onerous wagering requirements. You can find bonuses at some online casinos with low wagering requirements, which means you'll have to play through your free gains more often before you can pay them out. Low wagering requirements are offered as part of a VIP bonus package at some casinos, while low wagering requirements are common at others.
Any bonus with a wagering requirement below 20x could be viewed as low because it's rather common for wagering requirements to begin at approximately 30x your bonus cash.
It's vital to examine wagering requirements to discover something that's reasonable for you because even 20x wagering requirements could be challenging to meet, depending on your gaming style and betting budget.
No Wagering Casino Bonuses
Some websites even go so far as to provide casino bonuses with no playthrough restrictions. This implies that none of the earnings from your bonus dollars or free spins will require you to pass any more hurdles before you can claim them. While some online casinos take great satisfaction in offering welcome bonuses and other promotions with no wagering requirements, others might only do so occasionally.
No wagering bonuses are typically less generous, giving you only a few free spins or a little sum of free money along with your matching deposit bonus.
Although there are no wagering requirements associated with these casino bonuses, it's crucial to keep in mind that there may be additional terms and conditions, such as game limits and maximum earnings caps.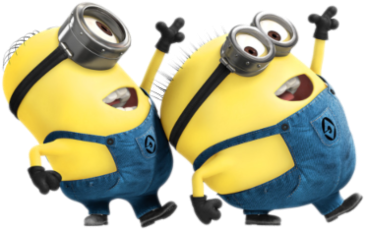 What Else Do I Need to Know?
There are other considerations to make in addition to simply betting your bonus the required number of times and then cashing out.
Maximum Bets
You'll frequently find that you can only use a set amount of free money for each game when playing at online casinos somewhere in the fine print. The maximum varies, but $ £5 is a typical illustration. So, if you were playing slots on a mobile device, you could only place a maximum stake of £5 per spin.
Your chances of winning don't change as a result, although it might take you a bit longer to complete the conditions. On a lighter note, it will enable you to extend the enjoyment of your favourite games with your bonus money, which is always a good thing!
Maximum Win Caps
You've successfully used a tempting bonus, met the playtime criteria, and managed to come out ahead. You must now pray that your winnings do not exceed the cap! You should be aware that casinos frequently cap bonus payouts in case you strike it rich and win a sizable one.
You won't likely need to worry too much about win restrictions because the wagering requirements already make it quite unlikely to generate a significant profit. Considering that the majority of casinos have fair limitations, like £500, you're still receiving a good deal. But it's always helpful to be prepared!
So Why Claim Casino Bonuses?
If you're unfamiliar with casino bonuses, you might be wondering why anyone would bother taking advantage of them given how tough it is to really cash out. First and foremost, we play casino games for fun, and the same is true of bonuses. Casinos must turn a profit, and they would find it difficult to do so if they continued to give away big bonuses.
Of course, there is always a possibility that you will succeed in winning. After all, there are significant jackpots in a lot of casino games, and it only takes one lucky play to win big. However, you're generally going to be dissatisfied if your primary goal in claiming bonuses is to end up wealthy. The best use of bonuses is to increase your bankroll and experience the thrill of real-money games without risking any of your own money.
Ready to Go?
Consider yourself to be familiar with wagering requirements. Good, since we want to make sure you get the most out of your casino bonus claims. Remember that sometimes less is more, so avoid being taken aback by huge offers, and always read the fine print. The terms and conditions of bonuses will always be highlighted on our rankings of the best UK casinos, but now you know what to watch out for.